Twitter has become a global social media platform which attracts people and companies of all different stripes. Not surprisingly, many businesses which clean, repair, and install gutters have embraced the Twitter revolution. But what might shock you is that some of these Tweeters are actually pretty cool! Here are seven of them which you may want to start following in the near future.
1. @AussieGutterVIC – This is the Twitter handle for Aussie Gutter Protection in Victoria, Australia, which specializes in gutter guards. They've been in business since 2000, and their motto is "Proven, Trusted, Australian." Naturally, followers get a lot of tweets about gutter protection, but are also treated to information on roof leaks, gutter cleaning, and even nesting birds in gutters (with photos!).
2. @HarryHelmet – A family run Gutter Helmet® dealer, Harry Helmet services Maryland, Virginia, Pennsylvania, New Jersey, Delaware, West Virginia and Ohio has a majority of the East Coast of the United States wrapped up and protected with Gutter Helmet®
3. @nedstevens – Though based in New Jersey, Ned Stevens Gutter Cleaning actually serves customers in 12 states — from Connecticut to Texas. But the company also handles repairs and installation of gutters for its clients. This Twitter feed produces helpful information on everything from winterizing your home and safely decorating it for Christmas to the history of gutters dating back to ancient Rome.
4. @novagutters – It's short for Northern Virginia Gutter Cleaning, which is based in Sterling and provides various handyman services — pressure washing, tree trimming, and skylight cleaning — in addition to gutter-related services. The company recently told its followers that it was named the Angie's List 2012 Super Service Award winner. You'll also find quite a few photos and videos on their Twitter feed of them working and playing.
5. @Allgutters – This family-run business in southeast England specializes in seamless aluminum gutter installation. But the company also handles gutter protection systems, soffit, roofing, and tiling; in fact, its motto is, "If you want it, we can make it." All Gutters does a nice job of keeping followers up to date on its projects and partnerships, and isn't afraid to inject a bit of humor from time to time.
6. @MJGutters – M & J Seamless Gutters has been helping customers across southern New Hampshire for over 15 years. In addition to manufacturing seamless gutters on-site and installing them, the company also cleans and repairs gutters as well as metal roofing. The folks at M & J do a nice job of promoting their business and industry across multiple social media platforms, not just Twitter.
7. @AlpineGutters – A division of Alpine Exterior Solutions in Squamish, Canada, Alpine Gutters provides steel, half-round, and aluminum gutter installation and service in the Sea to Sky corridor in the province of British Columbia. But the company also puts up soffit and fascias on homes in the region. The Twitter feed highlights topics such as recycling old gutters, the importance of soffit, and the pros and cons of aluminum vs. steel gutters.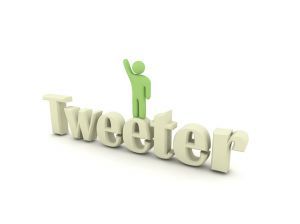 Photo credit #1: Jon Gosier