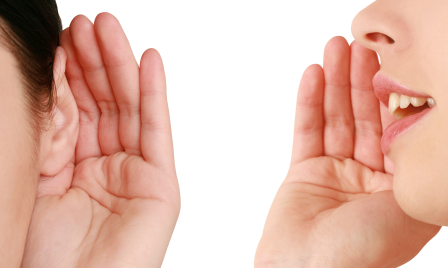 There are quite a few gutter covers available for consumers today. Some are of the do-it-yourself variety, while others are only installed by professionals. Individual homeowners must take into account precipitation amounts in their geographic area, their budgetary constraints, and their tolerance for cleaning gutters before they choose a gutter cover for their homes.
Certainly, homeowners can learn about these gutter cover products through advertisements on television and the Internet, marketing brochures, and even home improvement magazines and newsletters. But how can they be certain that this information is truly accurate and not just a bunch of corporate-created promotional fluff?
One way is to check out consumer reviews about gutter covers. These tend to be more frank because the reviewers usually provide their unbiased opinions. It's like asking your neighbor about what he or she thinks about a certain product — only the "neighbor" can be thousands of miles away. So let's take a closer look at what reviewers say about gutter covers.
Likes
Quality materials: One important aspect of a gutter cover is that it is made with quality materials that won't easily break or become damaged (especially during shipping). Gutter cover owners also appreciate the toughness of their gutter protection systems, and tend to prefer gutter covers that can handle whatever Mother Nature throws at them.
Creative design: Clever designs also win high marks from consumers, who are not often surprised by how a product works these days.
Warranties: Savvy homeowners always check the warranty and/or the guarantees associated with the gutter covers and their manufacturers.
All of these culminate in the number one characteristic of a good gutter cover: its ability to remain maintenance-free indefinitely, so customers don't have to worry about it.
Dislikes
Naturally, many consumers have strong opinions about what they don't want to see in a gutter cover. They include:
Difficult installation: One common complaint is that customers don't want to have to install the covers themselves, especially those who don't relish the thought of working atop a ladder while trying to figure out how to install a gutter cover.
Poor quality: There's also a myth about consumers that they are completely motivated by price. In reality, homeowners are keenly aware that they often get what they pay for, and therefore aren't impressed by gutter cover solutions made with cheap materials that won't last very long.
Frequent clogging: Another issue that angers homeowners is when their gutter covers cause their gutters to overflow onto the ground next to their foundation during a heavy storm. After all, if they didn't care about water overflow, they wouldn't invest in gutter covers at all (or gutters, for that matter). So it may be fine and dandy that some screen-type gutter covers keep leaves out of the gutters, but when the leaves cover up the holes in the gutter covers, what stops the rain from sliding over the debris and bypassing the gutters entirely?
Why Gutter Helmet® Is the Perfect Solution
This is why so many people have invested in a Gutter Helmet® gutter cover system over the past few decades. Its high-quality materials and patented design can work well even in a storm that produces 22 inches of rain (which has never happened in America, by the way), so homeowners won't have to worry about runoff overflow. Gutter Helmet® gutter covers are installed by highly-trained professionals at a fair price. Most importantly, all Gutter Helmet® products come with a lifetime warranty, so homeowners can forget about their gutter altogether once the gutter covers have been installed.
It's not difficult to figure out why Gutter Helmet® has been a pioneer in the gutter protection industry for more than 30 years. People who invest in Gutter Helmet® are satisfied customers who tell their friends, relatives, and neighbors about it. In essence, Gutter Helmet® has been getting "good reviews" for decades!