Difference Between Residential Gutters & Commercial Gutters
You see gutters installed on all kinds of structures, from houses and townhomes to businesses and warehouses. You may be wondering: are the gutters used for residential and commercial applications the same? Or are there important differences to be concerned with?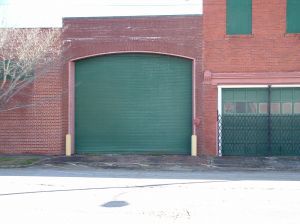 Legal Ramifications
The most basic answer to this question relates to how buildings and property are classified by municipalities. Simply put, commercial buildings are usually subject to a different set of laws and codes than residences. Some of these regulatory differences may affect the installation or function of the gutters on these buildings. While every municipality is different, commercial buildings may be required to be equipped with gutters of a certain size or material. There may also be rules regarding how and where gutter downspouts can discharge runoff water so it doesn't affect nearby businesses or overwhelm sewer systems.
Function and Materials
But in many ways, commercial gutters and residential gutters are exactly alike. After all, they both perform the same basic function of directing roof runoff water (or melting ice or snow) away from the building in order to avoid costly foundation damage which can occur over time. Also, most residential and commercial gutters are constructed of aluminum or galvanized steel. Copper and vinyl are additional choices for gutter material, though they tend to be installed on residences moreso than commercial buildings. Vinyl is a budget-conscious option for homeowners; while copper is selected as much for its fashion as its function, which is usually more of a concern for homeowners than businesses.
Gutter Basics
Most gutters are manufactured in one of two sizes: five-inch width and six-inch width. Obviously, the six-inch gutter can handle more water at one time than its smaller counterpart; and since commercial buildings tend to be larger than residences (and therefore have larger roofs), six-inch gutters are generally the default choice for these structures because the gutters will have to move a larger volume of runoff water than those hung on residences.
Similarly, gutter styles generally fall into one of two different categories: K-style or box gutters (half-round gutters, which are U-shaped, are a common choice for copper gutters on homes). K-style gutters are so named because their profile shape somewhat resembles the letter K. This not only makes them easier to lay on rooflines, but also provides an aesthetic appearance similar to interior crown molding — which lends itself well to homeowners who want to maximize curb appeal. Box gutters are built just like the name implies: like a box with the top cut off. A box gutter with a similar width as a K-style gutter will hold more water, which is often more important for larger commercial buildings. Plus, box gutters are more likely to clog than K-style gutters, but since most commercial buildings aren't near too many trees, this is less of an issue.
Gutter Guards
Finally, residential and commercial gutters differ in terms of what types of gutter protection system is recommended. For residences, Gutter Helmet's patented gutter guards are designed to last a lifetime so that homeowners never need to clean their gutters again. But there's a new Gutter Helmet product that's made especially for commercial buildings: the Micro-CS – Molded Screen Louver System by Gutter Helmet. This gutter guard is built to actually draw water into the gutters while repelling solid debris; and its heavy-gauge, aluminum construction and industrial paint system makes it ideal for any commercial building function.
If you have a question regarding what type of gutters to install on your residential or co
Tags: commercial gutters, gutter covers, gutter guard, Gutter Guards, gutter protection, gutter protection system, gutters, residential gutters