Properly-functioning gutters are an integral part of the preventive maintenance for any home. A gutter system channels water from rain, snow, and ice away from your home to prevent costly foundation damage. When replacing or installing a gutter system, make sure that it is positioned to correctly perform its intended purpose.
Since your gutters will hang on the outside of your home, you may want to choose a gutter color that adds to the overall appearance of your residence. Before you do, you should ask yourself these seven questions: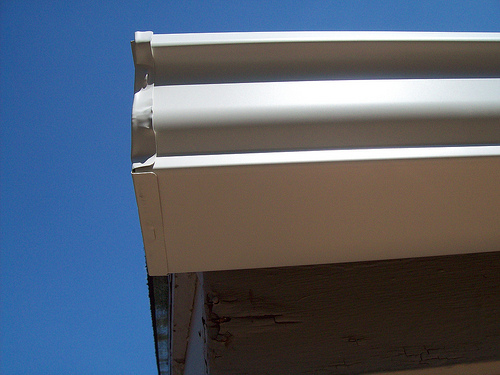 1. Can you even see the gutters? If you cannot see the gutters from the front curb, then you may not have to worry about what color they are. Also, you may not care much about the gutters on the rear of the home if you aren't concerned as much about how they look to anyone standing in your backyard.
2. What material are your gutters made from? Certain types of gutters aren't designed to be colored and/or have a distinct look all their own. For example, if you are putting up copper gutters, their old-world style may be all that is needed; plus, the gradual discoloration of copper to a green patina may actually enhance the home's appearance.
3. What restrictions must you observe? Before you pick anything, check with your county, city, subdivision, or homeowner's association. These municipalities may have specific guidelines regarding exterior colors on your home. The last thing you want to do is to choose a color, pay to have your gutters installed, and then be forced to rip them down and start over.
4. What color is the roof? One train of thought is to make your gutters the same color as the roof so that they don't call attention to themselves. This helps your gutters to be seen as an extension of the roofline rather than a demarcation. For shingle roofs, a dark bronze, gray, brown, or black may be smart options.
5. What color are the home's exterior walls? Similarly, it may be more beneficial to have the gutters match the exterior paint color. As with trying to match the roof color, this method allows the gutters to become less of a visual element for the home. You definitely shouldn't pick a gutter that clashes with your home's walls.
6. What color is the trim? Some people try to accent their home's curb appeal by purchasing gutters which match the trim found on its windows and doors. Depending on the type of home, this could improve its visual harmony if the gutters and trim work together to "outline" the home. Again, a non-clashing color is recommended whatever shade your trim is.
7. How much will it cost? Finally, there is the issue of cost. If you are replacing gutters on a budget, be sure to check the price of a nontraditional gutter color; you may have to shell out a great deal more money to have your gutters painted before they are installed. In the end, it might be wiser to select a standard color in order to keep costs to a minimum.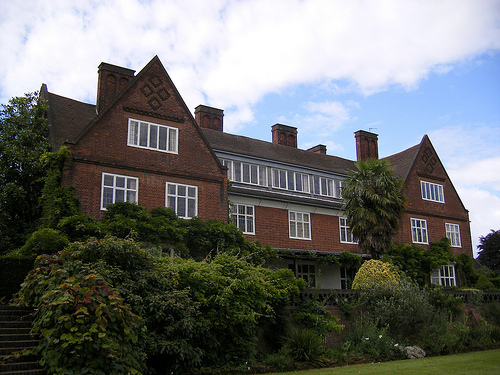 Photo credits: ptcruiser4dogs, ell brown